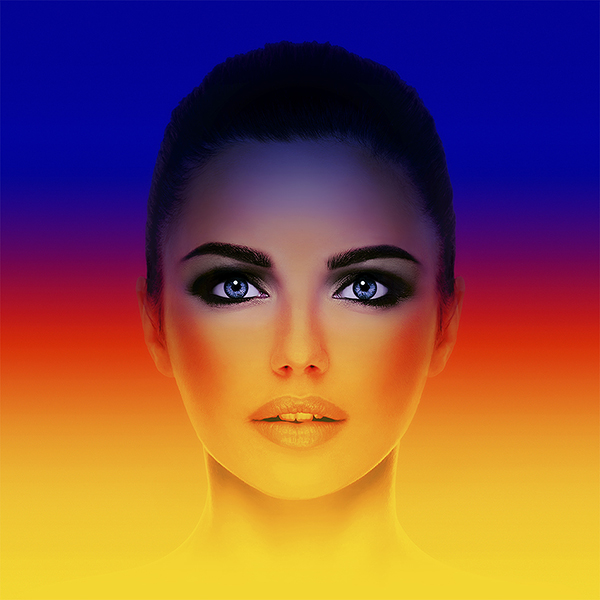 Paco Raphael introduces a new approach to all that surrounds us in life, from a painting to furniture or fashion. The contemporary products brand Paco Raphael crosses the line between art and design, uniting artwork with industrial products. "Why should art be limited to a canvas on the wall?" was the question that led to the production of a series of art tables, dynamic floor lamps, urban style rugs, pop-boxers and industrial light boxes for home and office. 
Signature style
All over the world Paco Raphael takes pictures of urban scenes. These contemporary cityscapes are mixed with urban industrial life in the 1950ies, 60ies and 70ies, by adding images of themes like old cinema, music, typography, erotica and architecture taken from posters. By uniting the then and now, he creates a contemporary picture caught on canvas. The digitally mixed print is finished by hand with paint, pen and stencils. The result is a versatile, vibrant, mixed media painting that is very recognizable as a Paco Raphael artwork.
Add function to art
At Paco Raphael we love our signature in style, but treasure freedom in form. Why should art not be functional? In creating products for everyday life, we don't stop at the print, but redesign the whole object from the core. We question the form of known objects and take them to a new level. A level where a table has legs that are an art piece in themselves, and even the construction is redesigned to fit our style and quality.
A limitless mind
Those who bring an object of Paco Raphael into their home or office, will literally get a piece of him. Paco Raphael is a multi-faceted creative, who only works with full effort. For Paco, there are no boundaries. He will not be limited by what is, but focuses on what can be. And then makes it happen. Starting of as a creative in advertising business, he thought better design would benefit his work. He found more creative freedom as an artist. By eliminating the line between art and design, he now brings art into our everyday lives. He'll express his passion in many unexpected forms, but always in high quality.
Paco Who?
Paco Raphael (The Hague, 1975) is educated at The Hague University of Applied Sciences in Communication & Multimedia Design. As a creative in advertising, he never stopped exploring ways to improve his work and its impact on the world around him. Working for big brand names like Philips, Renault, G-Star, Bol.com and MTV Networks he evolved into a senior online graphic designer. Still ambitious to explore more and better, he restated himself as artist, combining conventional art with digital media. In just 5 years as an artist, Paco Raphael accomplished worldwide exposure with Art Basel in Miami and solo shows in New York as a highlight. His work is praised by art collectors and is part of the collection of three leading galleries. Pushing his limits and the limit that separates art from design, he now puts his ambition and abilities to work as an industrial designer, uniting his artwork with products. Paco Raphael shows a new approach to all that surrounds us in life, from a painting to furniture or fashion. And we doubt he'll stop here.