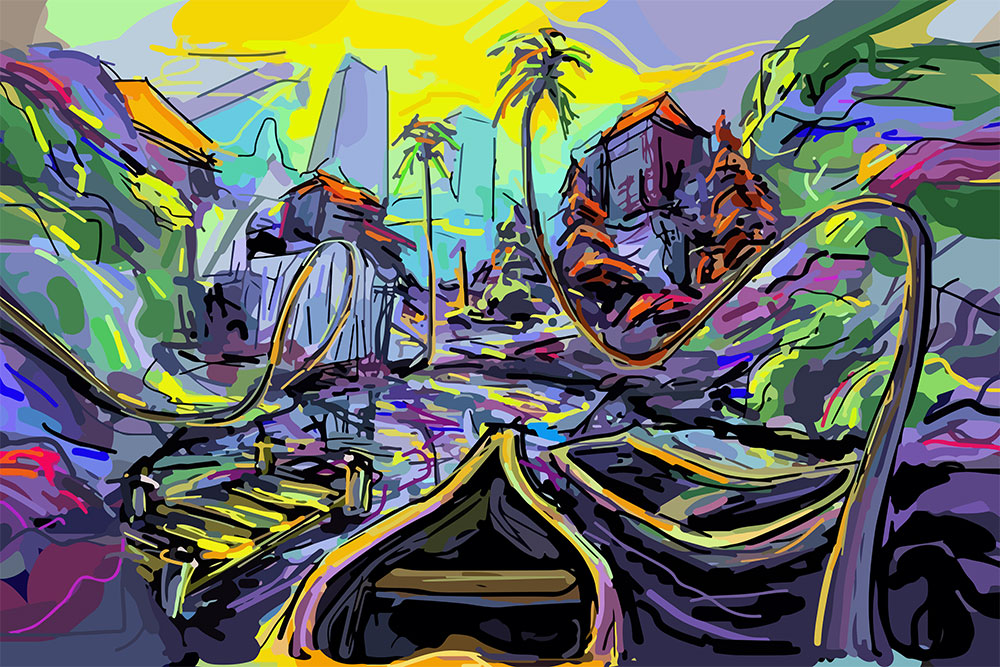 Jan-Willem den Haan (25-02-1992)
who goes under the alias of Snapwillum,
is a real craftsman. He makes remarkable drawings on the social-media-platform: Snapchat.
He only needs his phone or iPad and his middle finger to create his art. When he completes the artwork, he sends it as a message to a large portion of his followers.
' I really like to use snapchat as a medium
or digital wall for my art, because I think
this is the right wall for this generation '
Do you' L C D me? '
Many people like his use of colours, for it has an urban like style. His handwriting throughout the process show very much character. His passion for art has it's roots in skateboarding and its culture.
He is a graduated graphic designer and Art-academy reject.
He Likes Philosophy , the study of alchemy , listening to audiobooks/lectures
and really loves to work on his craft.
Jan-Willem gets inspired by the unknown
and draws mostly from imagination. He draws a lot of landscapes/still life, skulls/flowers/fruit and many artworks include palmtrees, the tree of the soul.
Snapwillum artworks have a digital and a physical form. The digital product includes the printscreens of the process, info, date & time. His newer artworks even contain a time-lapse recording from his screen during the time it was created.