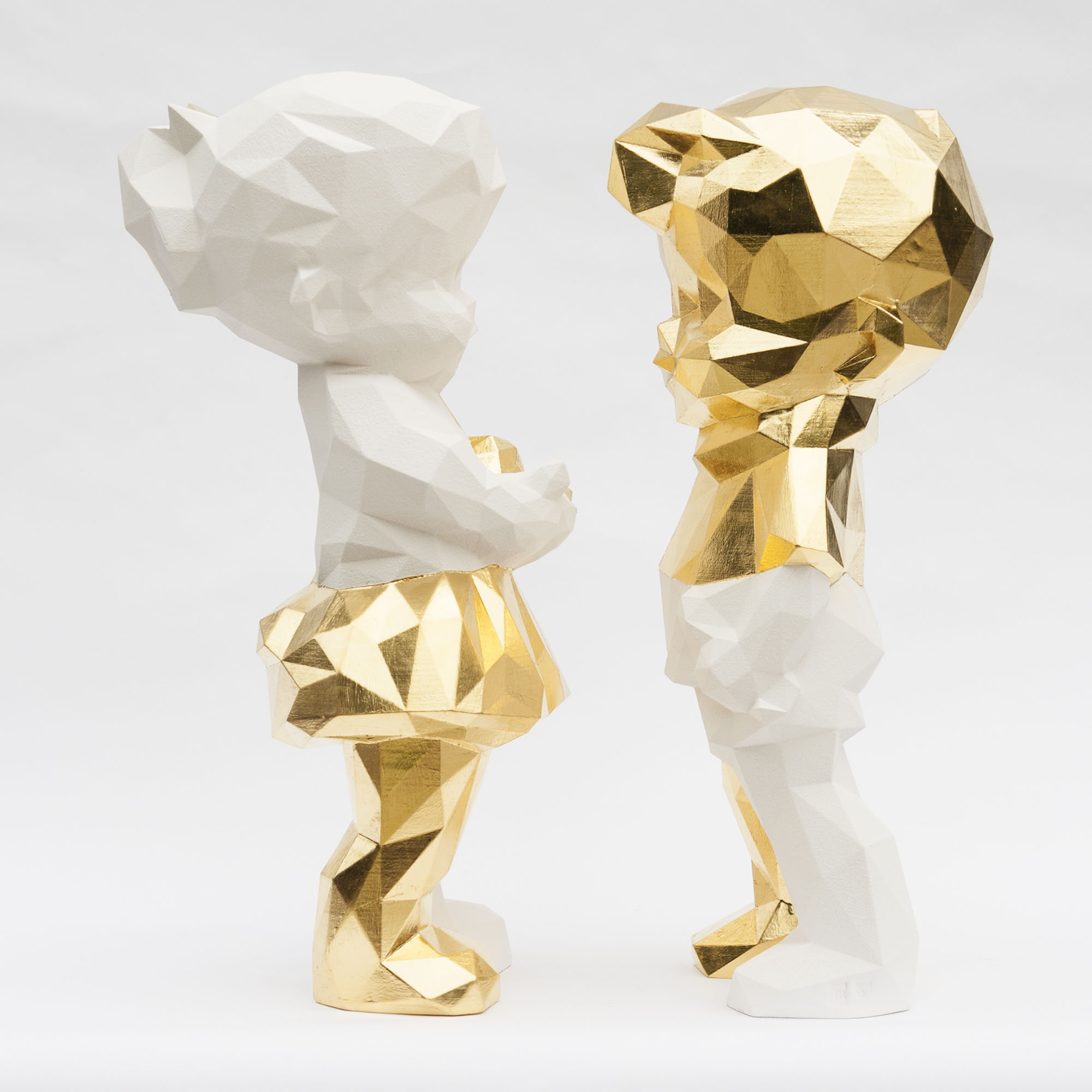 The work of ceramist Mo Cornelisse consists of unique pieces mostly in porcelain combined with gold.
With love for the craft but modern techniques. In her work, she seeks to borders in shape and materi-
al. The works of art are 3 dimensional and are distinguished by shape and simplicity. The wall objects
reminiscent of light reflections. MO is the first ceramist who makes porcelain portraits using the latest
3D techniques and of her latest series wall carpets of porcelain and gold is each piece unique. Just
like the melting vases you do surprise ever. lately mo is working on new wall objects in different mate-
rials. But they are always in her own handwriting.
Selected solo shows
2017 Van Loon gallerie Vught
2014 Mac cloud galerie-Bilthoven-Holland
2013 galerie: Noordeinde-Den Haag-Holland
2012 galerie: Lilly Zeligman-Laren-Holland
Selected group shows
2018 kunst rai amsterdam
2018 brussel AAF
2018 Art fair amsterdam
2017 Context Miami
2017 AAF Luxemburg
2017 Biennale Tilburg
2017 AAF Hamburg
2017 AAF Amsterdam
2017 AAF London
2017 AAF Stockholm
2017 AAF New York
2017Art Laren
2017 Kunstrai Amsterdam
2017 Art Breda
2017 AAF London Hampstead
2017 Art 3f Metz
2017 AAF New york
2017 AAF lonend Battersea
2017 Art Rotterdam
2017 AAF Brussel
2016 Biennale Veghel
2016 Luxembourg Art Fair
2016 AQUA Art Miami
2016 AAF Hamburg
2016 AAF Amsterdam
2016 AAF Stockholm
2016 Berliner Liste
2016 Expositie art Galerie Hegemann Munchen
2016 AAF Londen
2016 Kunst rai Amsterdam
2016 Art Breda, Van loon gallerie
2016 Biennale Vught, Van loon gallerie
2016 Context New York, phylogeny contemporary art
2016 Art Breda
2016 AAF Brussels
More works by Mo Cornelisse: