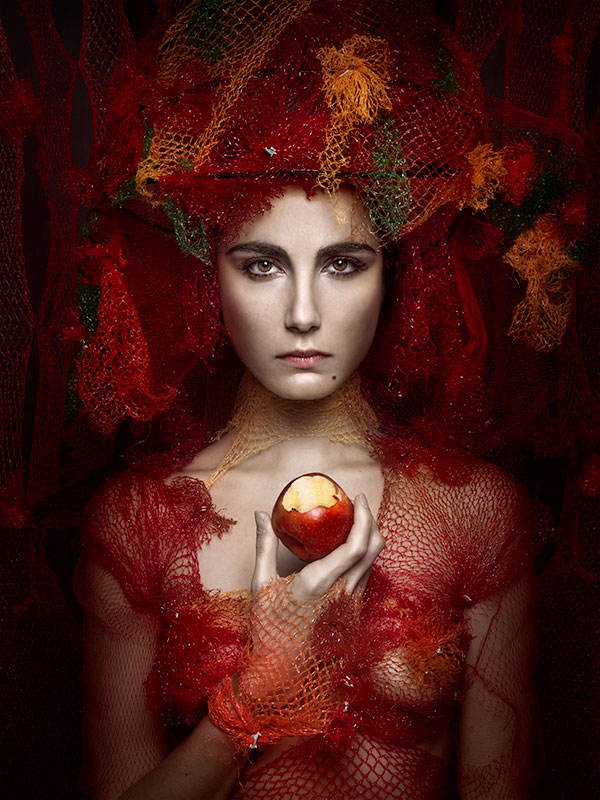 I'm fascinated of humans with interesting faces and their emotions and expressions. Every face is unique and the same face can look totally different in varying scenarios.
I find inspiration for my "dream-stories" in a lot of things like music, books, films, conversations, faces and so on. I have a little book where I write my ideas down. There are countless ideas which I want to realize but there is barely time to finalise them all.
Under normal circumstances my photoshootings are precisely planned and prepared. That means that I arrange the setting beforehand to test how things will appear. But of course there are at times photos which arise spontaneous. Mostly this happens when I try to photograph children or animals.
I flesh out my ideas with attention to detail. The preparation for a photoshooting can take a few days. Styling can also require a few hours. But the most time I spend with post-processing. I prefer to work in studio environment because there I can adjust the light according to my priorities and don't have to prepare for contingencies.