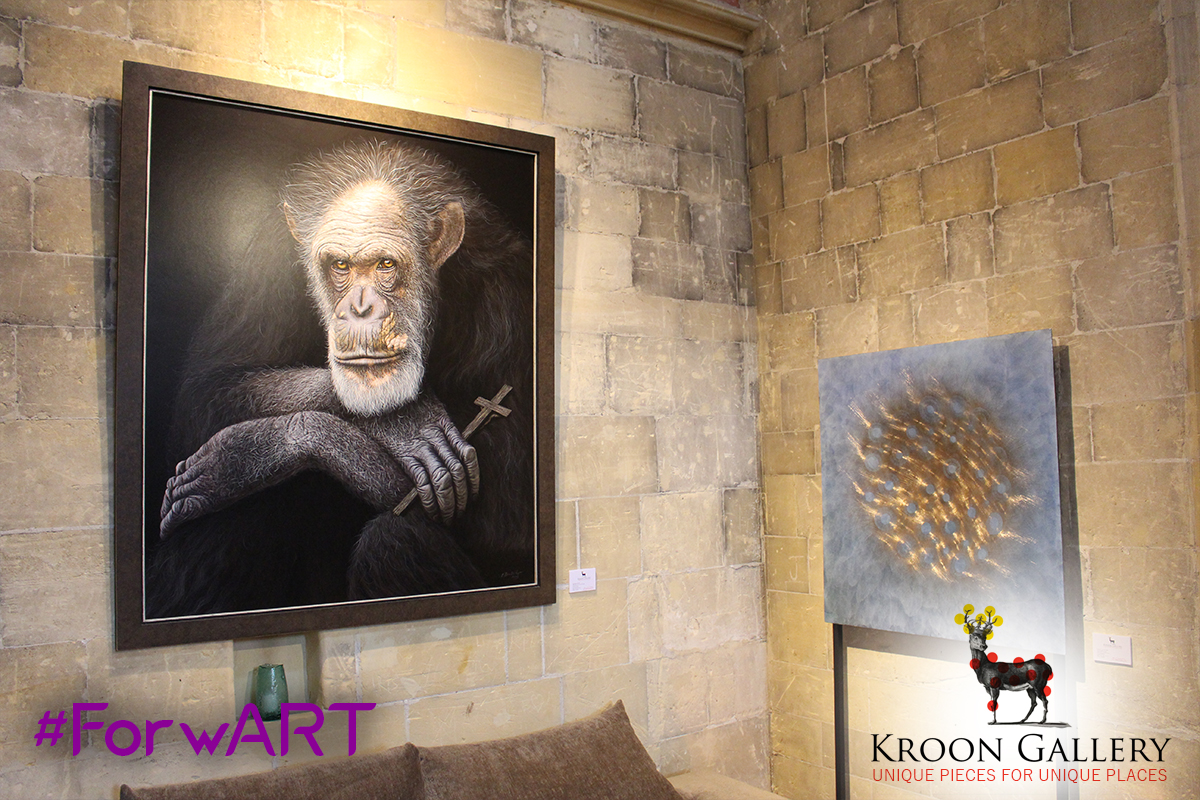 is connected to the world-renowned British behavioural scientist Jane Goodall through numerous projects and collaborations.
In addition to portraits of Goodall, Bannuscher regularly explores the topic of 'evolution' through his impressive photo-realistic paintings.
Occasionally connecting the 'real' with the 'surreal' through technique and subject matter, he gives expression to his thoughts and beliefs through mesmerising, dreamlike scenes that seek to speak to the viewer's subconscious mind.
A highly-respected artist, Bannuscher's paintings hang on the walls of the palaces of the Sultan of Oman, as well as, public spaces of cultural significance in the country including the Royal Opera House Muscat.
Exhibitions in Italy (Venice, Quotation "Du Fantastique Au Visionnaire" 1994), the United Arab Emirates (Cultural Center Abu Dhabi 1998), Holland, Switzerland, Belgium, Denmark, Austria and Germany have featured his paintings.
Bannuscher has been honored with the Audience Award 100 Years Worpswede (1989), the Audience Award 100 Years Paula Modersohn-Becker (2009) and the Audience Award of the Art Fair Mainart (2017).
Born on July 22, 1957 in Königsacker, Nordfriesland, Bannuscher has worked as a freelance artist since 1986 and presently lives in Eichede, Schleswig Holstein.